Into the future with wind power
The norelem ACADEMY regularly sponsors the InVentus team of the University of Stuttgart
The InVentus team at the University of Stuttgart is developing a vehicle that is powered solely by wind power and can thus drive directly and effectively against the wind. The innovation in InVentus is the newly developed hybrid drive concept. It consists of a mechanical main drive train and a completely autonomous electric system with an additional rotor
The wind turbine in a 3D model:
The drive of the wind turbine in the 3D model: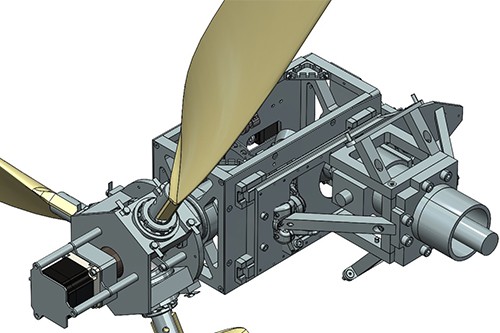 Success with norelem standard components
The straight-toothed spur gears from norelem were used in the mechanical drive train. Due to the gear pairings in the quick-change gearbox, gears can be exchanged easily and flexibly during the race in order to be able to react optimally to the prevailing wind conditions. The hybrid drivetrain was also recognized in its function and effectiveness by other teams and achieved first place in the Innovation Award.
In the development process of the wind power truck, we supported the team with our bevel gears, among other things. The wheels are important for the central element of the vehicle. Thus, the rotor blades can be turned around their own axis at the same time by means of a centrally mounted bevel gear. The simultaneous rotation around its own axis is only possible because the norelem transmissions have enough space for a central drive.
By using the norelem thrust washers, the centrifugal force and the wind load on the rotor blades can be optimally absorbed. The rotor blades are firmly and securely connected by the norelem fitting pins. Another example of how versatile the use of parts from the norelem full range is.
The rotor blades in the 3D model: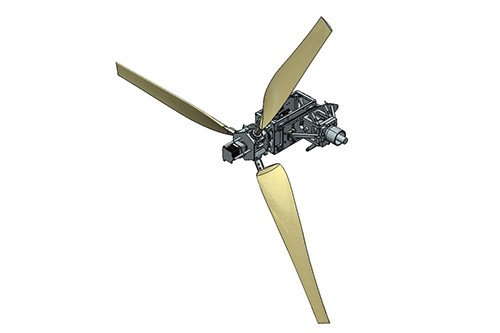 The rotor blade connection with the norelem thrust washer and fitting pin in the 3D model: