Team Germany scores big at the WorldSkills Championship in Kazan
For four days, from 22 to 27 August 2019, Germany's best apprentices faced a strict international jury with demanding work tasks in their profession and fought against the best in the world. The German WorldSkills National Team returned from Russia with two gold and three bronze medals, as well as 19 medals of excellence. The German winners were able to score highly in the disciplines of tiling, carpentry/joinery and Future Skill Robot Systems Integration, among others.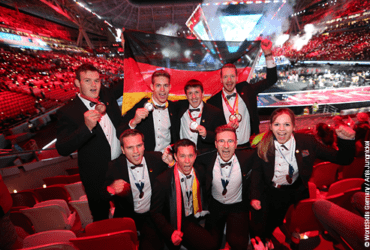 Team Germany comprised roughly 100 people. Among them were 39 participants who competed in 34 skills disciplines. More than 1,350 young apprentices from 63 countries took part in the WorldSkills Championship spanning a total of 56 disciplines.
As a member of WorldSkills Germany we at norelem are delighted by such great achievements and congratulate the winners.