May we present: The winners of the Engineering Newcomer 2019
On 9th October at the Motek Conference Centre in Stuttgart, norelem – together with CADENAS, the "Bundesarbeitskreis Fachschule für Technik" and MDESIGN – presented awards to the best design projects from students and school pupils. For the sixth successive time, we were delighted to see so many innovative ideas and international participants.
First place this year went to the students of the University Kware State Nigeria. They developed an affordable and lightweight thermoelectric generator that converts heat into clean electricity. The energy it generates can be used to operate LED lamps and charge mobile phones via a USB connection.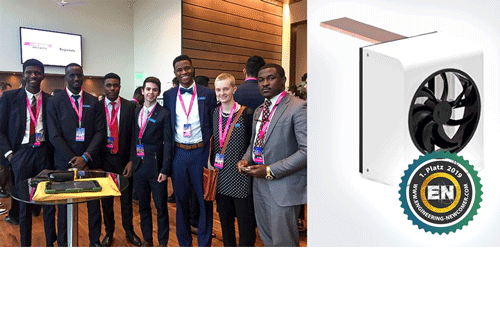 Students of the HTBLuVA Salzburg took second place with an aluminium shell press. The solution can be used to press aluminium meal trays to ensure resource-efficient recycling.
The EasyBoat project took third place, with students from the Allgäu Technical School designing a flow-optimised and lightweight electric boat drive for fishermen, angling enthusiasts and boaters.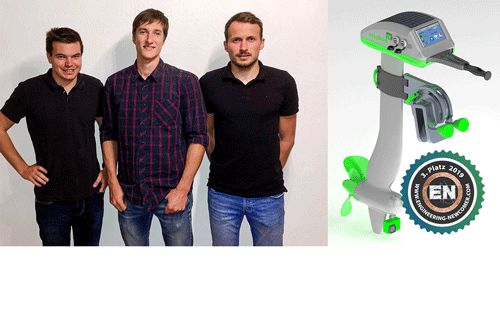 Congratulations to all the winners!