New innovations: Tunnel boring machine
New innovations and future technologies, the fastest tunnel boring machine in the world: this is the goal that a team from the Technical University of Munich wants to get closer to, by using our versatile standard and operating parts.
Technische Universität München Boring – Innovation in Tunneling e.V. is a non-profit association with the goal of working towards a greener future by making people waste less time in traffic. The team from the Technical University of Munich sees the construction of tunnels as a future technology that is shaped and driven by innovation.
To get closer to this goal, the team wants to build the world's fastest tunnel boring machine (TBM) and is has teamed up with the Technical University of Munich to take part in a competition. The team was selected from over 400 teams worldwide as one of 12 to participate in a competition final in the USA.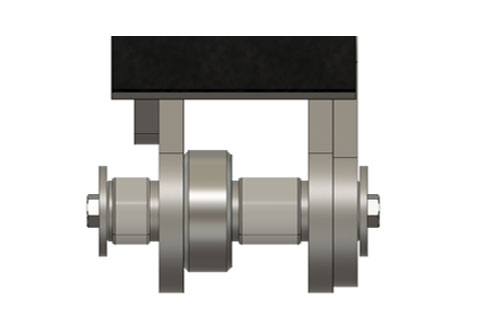 In the tunnelling machine, norelem plain bearings were used to counteract the sliding friction that occurs between the pin and the bush. Important factors such as dry running, freedom from maintenance, a high chemical resistance, low water absorption and the low wear and friction value play an important role here.
norelem shim washers were used to achieve a high chemical resistance, to reduce partial vibrations and to obtain freedom from maintenance. The combination of different shims is an imprtant part of the design. norelem shim washers allow the bolt to be mounted and adjusted on the grip pad and the connection of the jacking system to be adjusted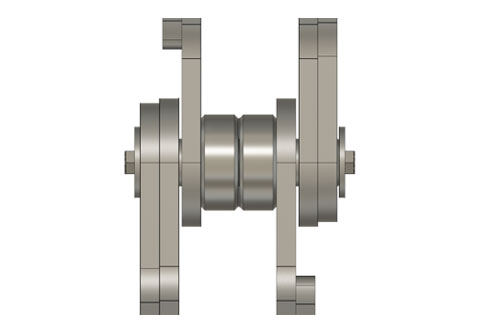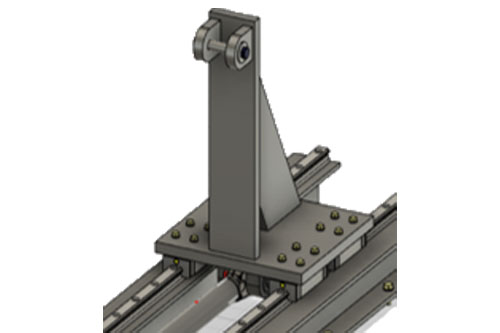 The feed system is used to convey the tunnel segments from the turret into the feed system. The drive of the entire system is realised via a hydraulic cylinder with a corresponding long piston rod. norelem carriages and profile guide rails were used for this purpose. Due to the low coefficient of friction of the profile guide rails, the mechanical losses on the feed system are kept low.
The high guide accuracy enables precise tracking of the pipes. Due to the 45 degree inclined guideway, the system can also withstand lateral loads well.