Technical progress for the realistic simulation of a racing event
It all started with a steering wheel, a 4-speed gearstick, a brake and accelerator pedal, the action from a bird's eye view and the colour mode in black and white – the key data of the first arcade racing game from 1974. In the course of time, a true trend of racing simulation developed here.
Due to technical progress and the new possibilities of reproducing the processes of a real race in a realistic way by using a third dimension, the trend continues to this day. The Infinity Racing Team of the University of Applied Sciences Kempten e.V. also jumped on the bandwagon of the further development of racing simulations. In their project work, the team developed a racing simulator for virtual training.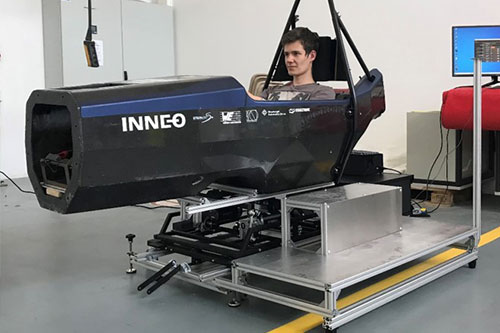 Requirement for the promotional project
The idea behind the racing simulator is to bring the driving experience at upcoming events closer, especially to inexperienced interested parties. With the help of norelem standard and operating parts, the racing simulator was developed, constructed and assembled. Afterwards, the simulator had to be prepared for public operation. For this, further examinations as well as adjustments and tests were necessary in advance.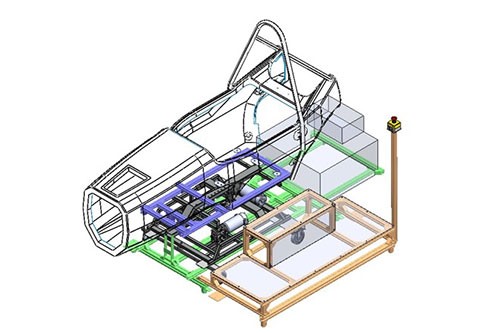 Here, the software had to be adapted and, if necessary, modified. In the next steps, the interaction between the VR goggles, the simulation racing game and the simulator platform was coordinated and successfully finalised. By using norelem aluminium profiles, the bucket seat and the platform could be securely mounted and fixed. The low weight of the aluminium profiles serves to ensure that the racing simulator remains mobile and can be transported.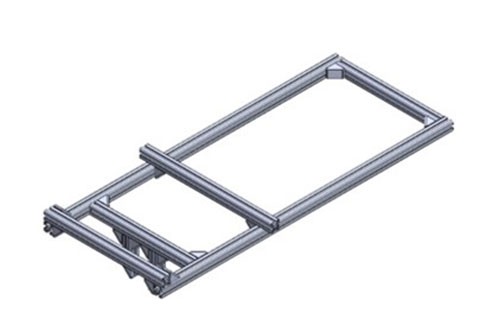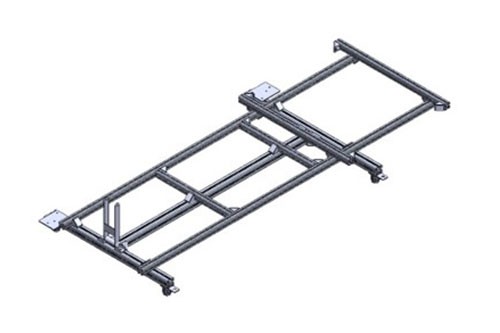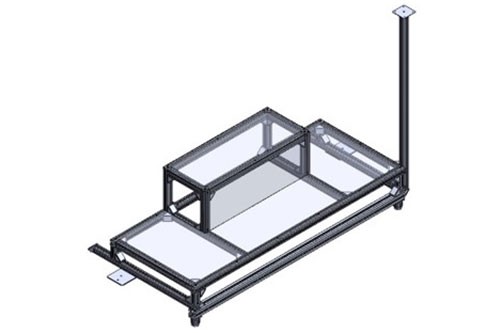 The norelem aluminium profiles were installed in the upper frame of the racing simulator to obtain a secure connection between the bucket seat and the lower frame. The simulator's platform was secured in the lower portable frame and connected to the "staircase", which serves as a fixed and safe stand. This frame is also made of aluminium profiles and also serves as storage space for the installed electrical components. The "staircase" made of norelem aluminium profiles enables comfortable entry and exit, as well as a safe and firm stand for the racing simulator. In addition, the safety-relevant emergency stop switch was mounted on the "stairs". The norelem levelling feet steel and the norelem levelling feet for aluminium profiles ensure a safe stand on the one hand and a stepless height adjustment on the other.