4x4 in Schools - All4one Racingteam
Successful participation in the World Finals 2019
At the "4×4 in Schools" international technology competition, pupils develop, test and manufacture a remote-controlled miniature off-road vehicle. At the World Championship in Coventry (England), the vehicle must be successfully manoeuvred over an off-road track containing obstacles. In addition to the vehicle itself, there are other competition categories as well as a presentation to an international jury of experts, the exhibition stand and the portfolio.
This year, norelem supported the All4one Racingteam from the grammar school "Grootmoor" in Hamburg. With the worm gears sponsored by norelem, an important innovation was able to be implemented on the car: the Variable Ground Clearance System. For some obstacles, the off-road vehicle requires plenty of ground clearance, while others require a low centre of gravity. The plastic spur gears are built into the trailer coupling. This can be moved laterally, which is an advantage in tight curves. The system is driven by a larger, rotating wheel. The spur gears translate the rotation so that everything can be detected by means of a potentiometer. This allows the exact position of the trailer coupling to be measured and transmitted to the control programme. The All4one team has been working on this system since the last season, with which the car can be driven under the most testing conditions. Few other teams had a car whose systems had been developed, designed and finally built by themselves to a similar level. Congratulations on this innovation.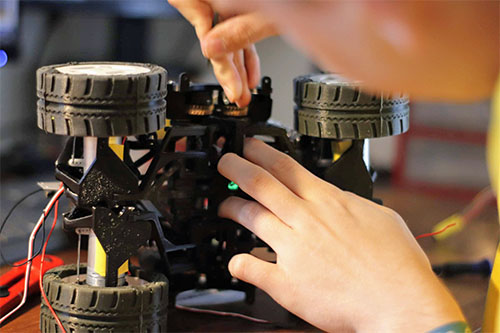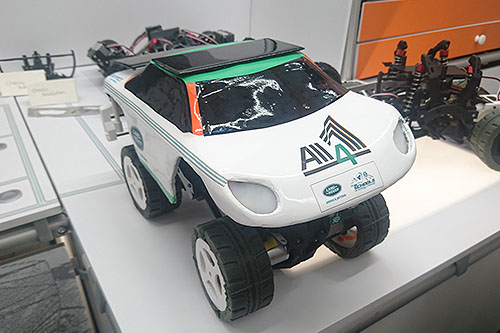 Although the electronics failed in the World Championship and the vehicle was unable to perform, the team still impressed with its sense of cohesion, its portfolio, its social media presence and the special features of the off-road vehicle, which were presented in a simulation. All this meant that the pupils were able to take a great 12th place.